Japan Futures Research Center
Accounting System Dynamics
The Original Paper on Accounting System Dynamics was presented at the 21st International Conference of the System Dynamics Society, New York City, July 20 - 24, 2003.
It is presented in detail in Chapter 3 of the Book: Money and Macroeconomic Dynamics (Edition 6, 2022)
in which the related SD models are included such as below.

Simplified ASD Modeling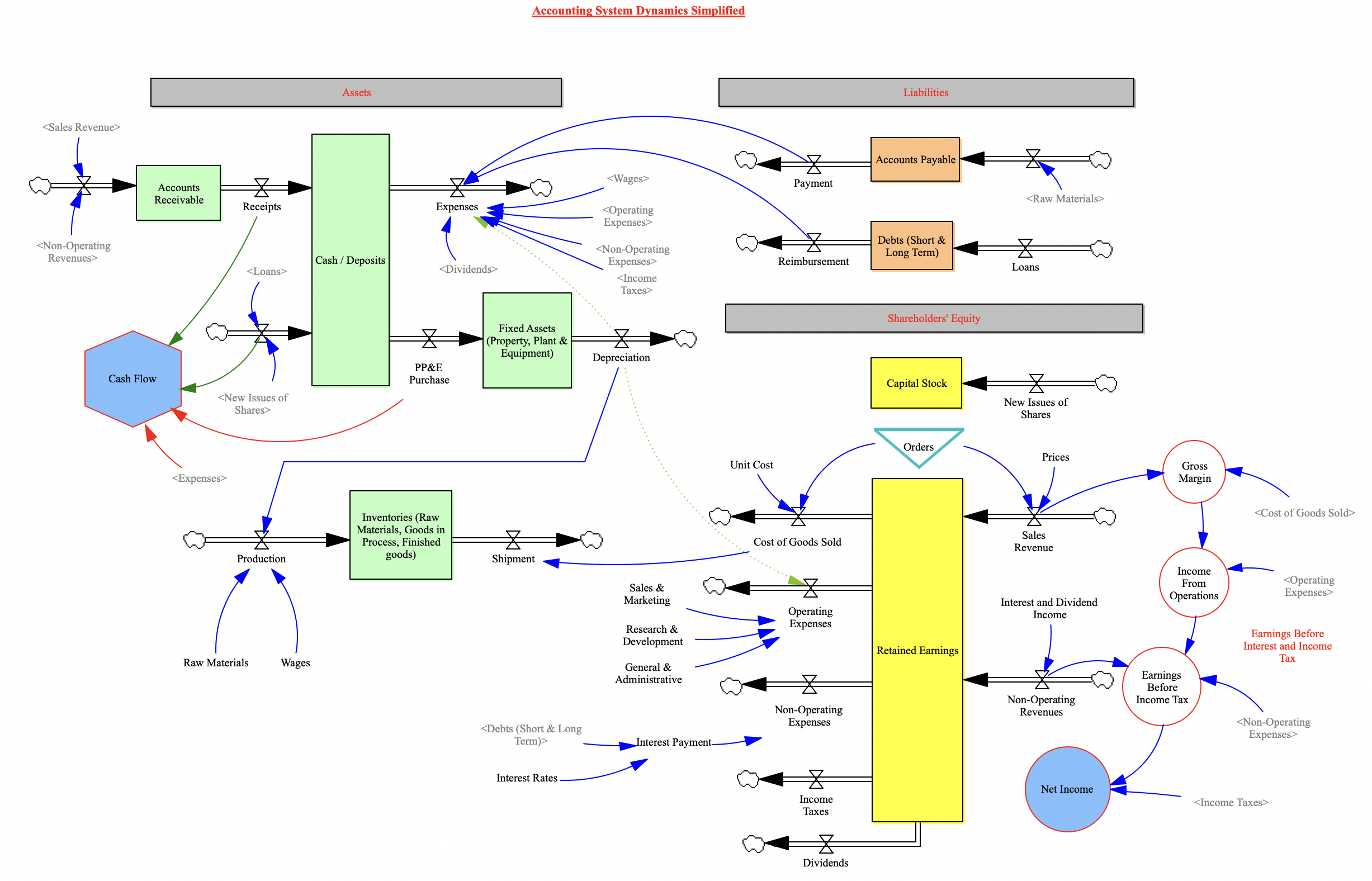 Join us in simulating and creating better futures.
We look forward to your participation!