Japan Futures Research Center
What is MuRatopia ?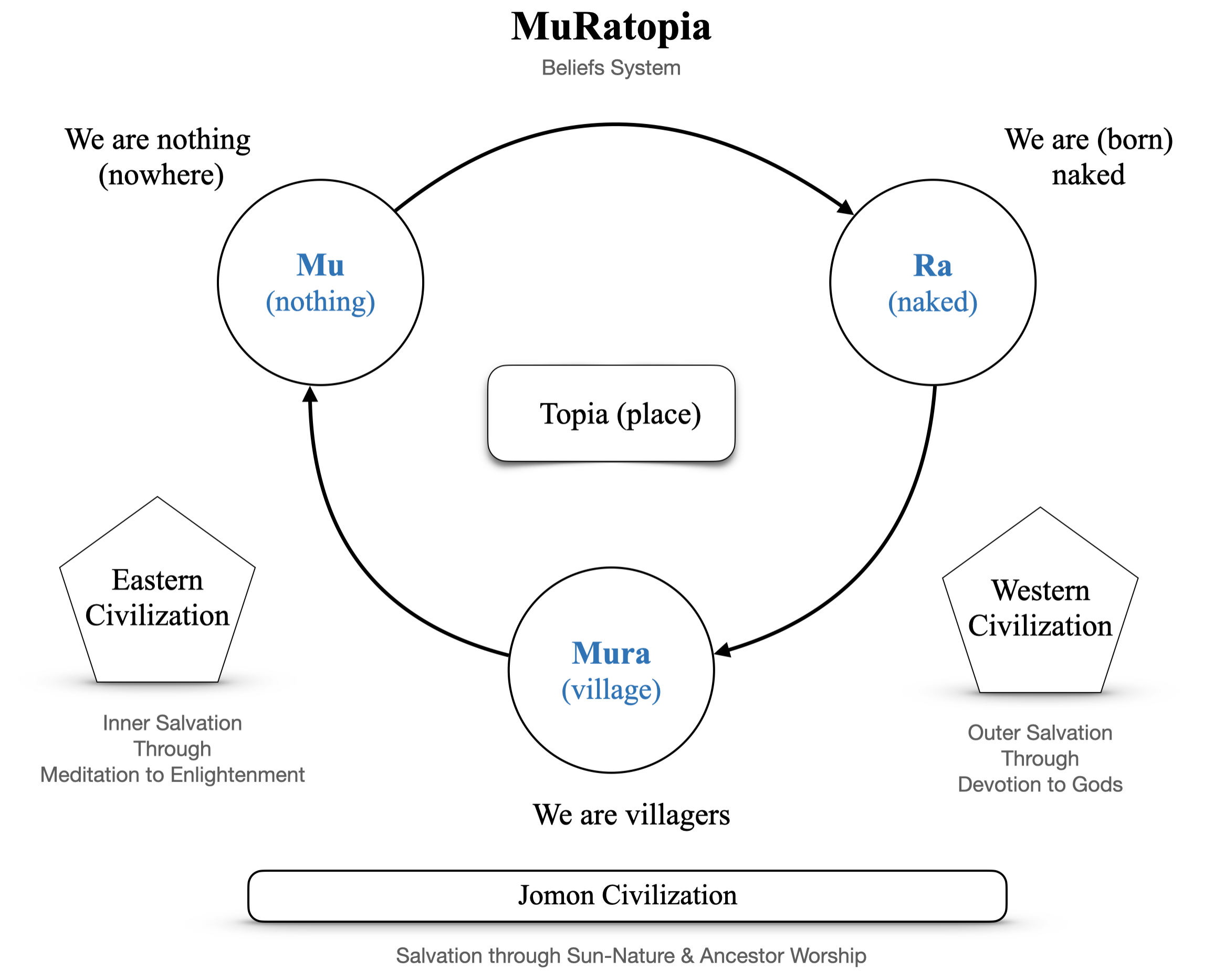 ---
What is MuRatopia Economy?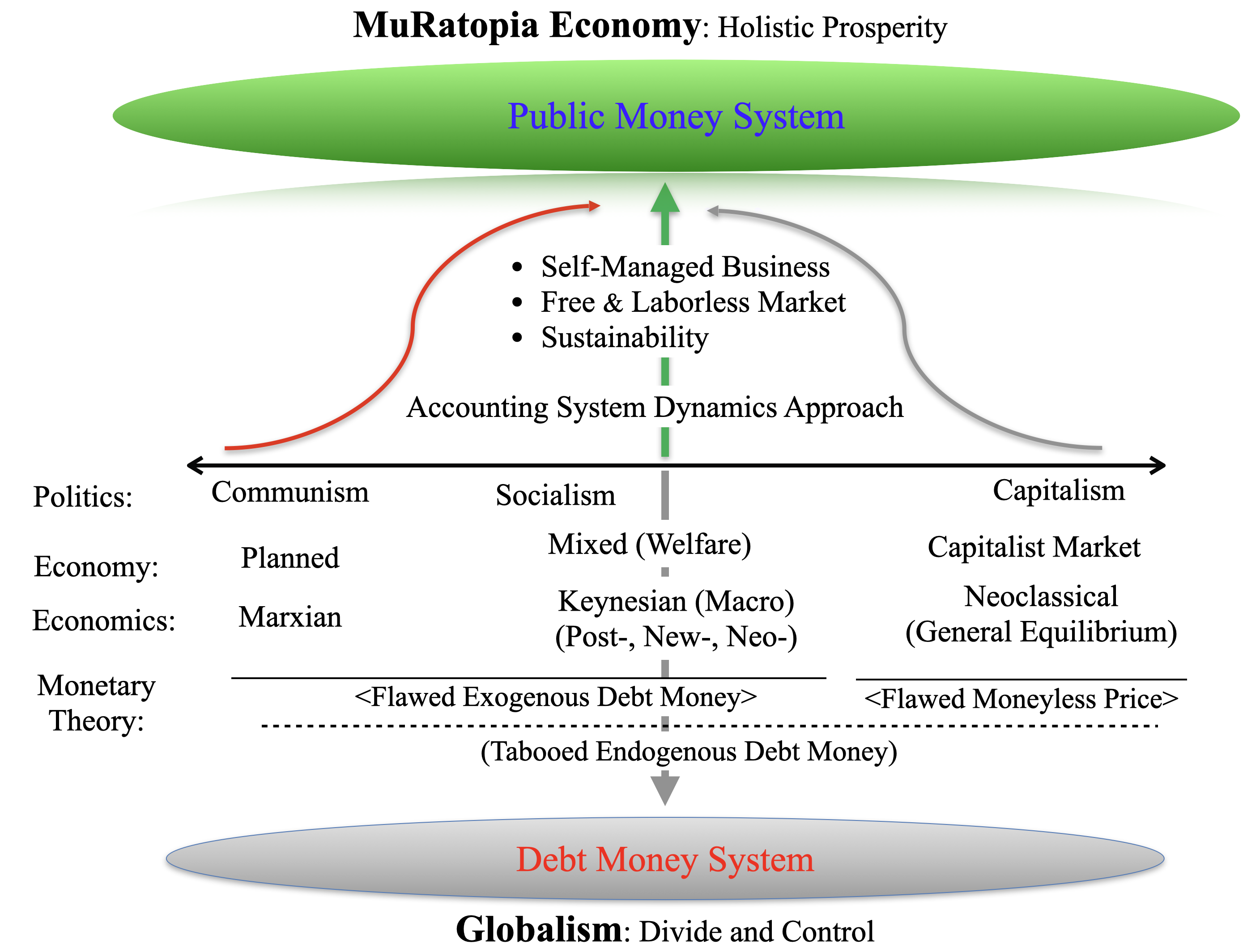 MuRatopia Economy


Globalism
(Capitalism vs Socialism vs Communism)

(1) Public Money System
(New Socio-Economic Design)


No Repeated Business Cycle
No National Debt
Income Equality
between Bankers an Non-bankers



(1) Debt Money System
(Design Failures)


Repeated Business Cycle:
Boom and Recession (Unemployment)
Accumulation of Government Debt
Income Inequality (1% vs 99%)
between Bankers and Non-bankers

(2) Possession (Self-management)
No Control by Shareholders


under Free & Laborless Market

(2) Equity Ownership
Control by Shareholders


under Capitalist Labor Market

(3) Preservation of Nature and
Sustainable Futures

(3) Destruction of Nature and
Unsustainable Futures



Which System Design Do You Prefer: MuRatopia Economy or Globalism?
Join us in simulating and creating better futures.
We look forward to your participation!